Back
Preparing for the Chagos Archipelago expedition!
By Dr Martin Hamilton, Royal Botanic Gardens, Kew
Preparation for the Darwin Initiative funded Chagos Atoll Restoration Expedition is well underway with the project team meeting monthly at Kew or the Zoological Society of London.
Logistics, establishing island priorities, sourcing supplies and equipment needs are top of the list as coordinating an expedition of this size takes methodical planning. We are now beginning to focus on fieldwork planning and project outputs.
Over the past few months, the Kew team has been preparing for the expedition by compiling available imagery, maps and data to enable vegetation mapping.
Resources compiled have been added to a Geographic Information System (GIS) by the Spatial Analysis team at Kew to enable the generation of vegetation maps. Existing vegetation data held in Kew's UKOTs species and specimens database is being combined with local knowledge from CCT's Pete Carr and Kew's Dr Colin Clubbe gained through previous visits to the Chagos Archipelago to assign vegetation classifications to satellite imagery held in the GIS, kindly supplied by the Khaled bin Sultan Living Oceans Foundation.
Martin is joining the expedition as the invasive plant management specialist through CCT-US' Expedition Scholarship, thanks to the generous contributions from The Ric and Suzanne Kayne Foundation, The Schnormeier Family Fund, The Honorable Otho Eyster and Carol Garner Fund, The Max and Victoria Dreyfus Foundation and CCT-US members.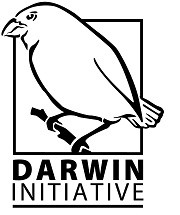 CCT has received a Darwin Plus grant from the Darwin Initiative that will fund the two year "Creating a Terrestrial Action Plan for the Chagos Archipelago" project that was masterminded by, and will be led by, CCT trustee Pete Carr and will produce a Chagos Archipelago Terrestrial Action Plan for the British Indian Ocean Territory Administration.