Back
New Nigel Wenban-Smith book published by (and for sale from) the Trust
The first of two books the Trust is publishing this year is now available to buy on our website shop: The Sad Story of the Conceição.
A mini-book by Ullattil Manmadhan and Nigel Wenban-Smith, the co-author of Chagos: A History and founding member of CCT, will provide the first-ever English translation of a Portuguese survivor's account of being shipwrecked in 1555, supposedly in the Chagos.
As well as giving Ullattil ('Maddy', an American engineer of Malabar descent), the opportunity to share his unrivalled knowledge of the societies and history of the part of India invaded and taken over by Portugal at the start of the 16th century.
The earlier Chagos: A History explained: "Unfortunately, Jesuit records shed no light whatsoever on where exactly the Conceição went aground, how the survivors found their way to India, or how many perished".
This new book brings new clarity to those far-off events. And the survivor Manoel Rangel's hardships and courage in tackling them provide a fascinating read in their own right - his account also offers clues as to the wreck-site.
However, as in all good detective stories, his clues point in different directions, while learned commentators disagree with one another on practically every point. To thicken the plot, modern experts, deeply familiar with the seas concerned, pounce on each solution the authors propose.
As if this were not enough, Rangel's numbers challenge Ullattil and Wenban-Smith's attempt to provide an accurate body count. In the end, the book provides only one really firm and important conclusion - but you will have to read it to find out what it is!
Watch Wenban-Smith's talk about his new book at CCT's recent post-AGM speaker event, from 6 minutes 11 seconds in here.
The second book the Trust will publish this year, Birds of the Chagos by Dr Pete Carr, will be out by the end of summer and launched at an online members' event this autumn. Join the Trust to ensure you are invited to the event.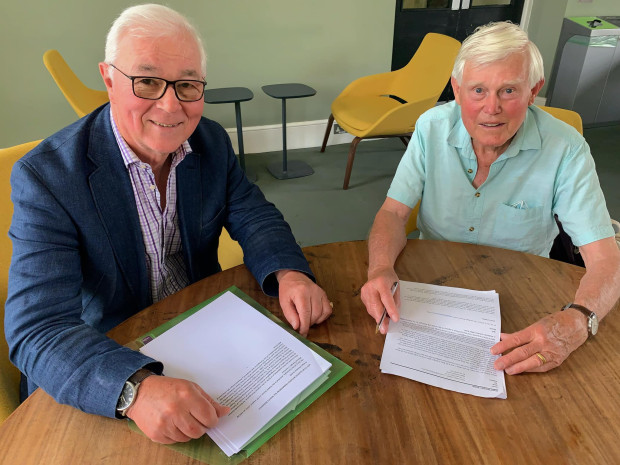 Nigel (right), discussing his new book with previous CCT Secretary and Chair, Alistair Gammell (left).