Back
Healthy Islands, Healthy Reefs Programme Manager announced
The Chagos Conservation Trust is pleased to announce the new Healthy Islands, Healthy Reefs Programme Manager is Peter Carr.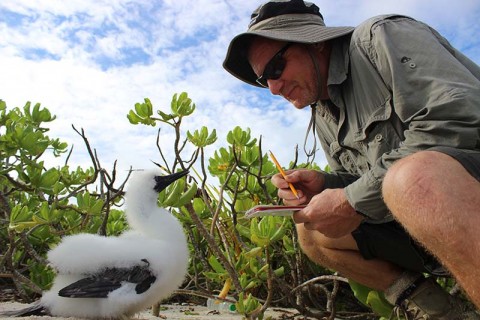 As Programme Manager, Peter will lead on the delivery of a Darwin Plus funded "Filling knowledge gaps to enable rewilding of the Chagos Archipelago" project, which is a vital component of the Healthy Islands, Healthy Reefs programme.
The aim of this project is to collect data to fill knowledge gaps and inform a robust and effective Operational Plan to eradicate ship rats Rattus rattus, restore native habitat and ultimately boost biodiversity across the Chagos Archipelago.
Peter has 25 years' experience working and researching in the Chagos Archipelago including living and working on Diego Garcia, where he was the Environmental Director employed by the US Military for three years after he left the British Military. He has recently submitted his PhD on the archipelago's seabirds and how they use the Marine Protected Area. Peter has taken part in over ten science expeditions to the Chagos Archipelago as a terrestrial ecologist and marine ornithologist and has organised the logistics and permits for a number of these.
He designed and led the Darwin Plus funded eradication of rats from Ile Vache Marine, Peros Banhos in 2014, which was the first successful rat eradication in the archipelago and formed the basis of the Healthy Islands, Healthy Reefs programme. He is one of the few people to have landed on every island and is a passionate believer in and advocate for the rewilding of the Chagos Archipelago.
As a former CCT Trustee, Peter understands the challenges and opportunities of working in the Chagos Archipelago and all at CCT are pleased to have him join the team!
--------------------------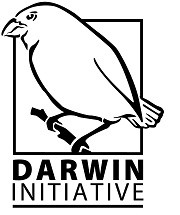 This project is funded by the
UK Government through Darwin Plus