Back
'Guide to the Birds of the Chagos Archipelago' is out and available to buy from our online bookshop now!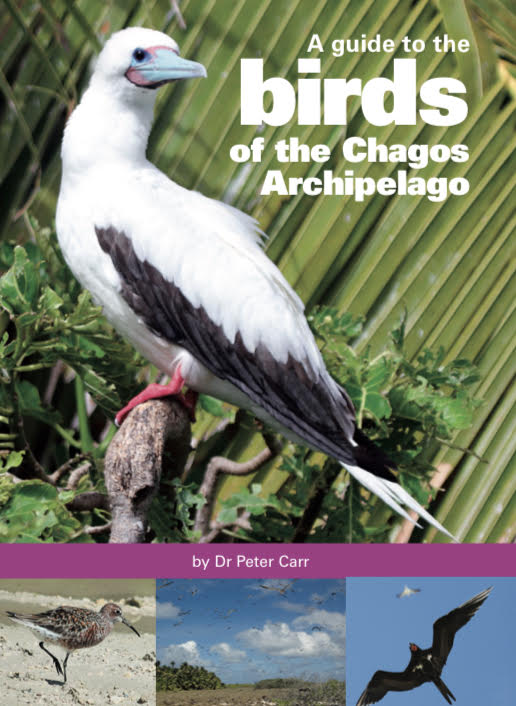 The eagerly awaited (revised second edition) 'Guide to the Birds of the Chagos Archipelago' has been published and is for sale on our website bookshop: https://chagos-trust.org/support/shop
Written by the Trust's Project Manager, Dr Pete Carr, it is a photographic guide to the birds found in the Chagos Archipelago, including chapters on human impact, conservation, birdwatching, identification of the 50 most common species, and recent seabird research conducted on the islands..
About the author
Dr Carr first visited the largest of the Chagos islands, Diego Garcia, in 1996 when a serving Royal Marine Commando. During that brief three-day trip, he not only found his first new Chagos birds, but also fell in love with the islands and decided to dedicate his life to the conservation of this unique and precious environment.

He returned in 2008, as the British Forces Executive Officer, visiting every island during his two-year posting. And again as the Environmental Director in 2011 on retirement from the military. He then completed his PhD with Exeter University on his return to the UK, on how seabirds use the Chagos Marine Protected Area.
Dr Carr now leads the Trust's key rewilding project, 'Healthy Islands, Healthy Reefs', which aims to eradicate rats and manage the abandoned coconut plantations on the environmentally-degraded islands in the four northern atolls.