Back
Coconut crabs of the Chagos Archipelago
Please join us on Tuesday 12th March, 2019 for our Annual General Meeting with special guest Dr. Mark E. Laidre, Dartmouth College.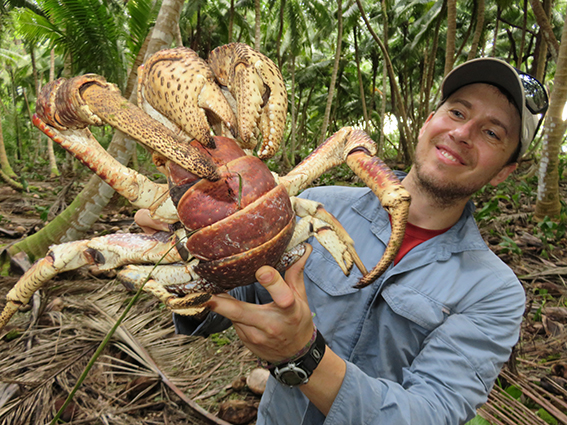 The Chagos Archipelago enables a kaleidoscope of wildlife to thrive. From its stunning coral reefs to its majestic forests it is home to a diverse range of plants and animals, including the coconut crab the world's largest crab!
With a leg-span of over a metre and weighing in at 4kg this tree climbing, coconut cracking crab has intrigued scientist for centuries.
Come and listen to special guest Dr. Mark E. Laidre enthusiastically introduce you to the coconut crabs of the Chagos Archipelago.

Tuesday 12th March
6-8pm
Linnean Society of London
Burlington House, Piccadilly, London, W1J 0BF
The event is FREE but please register to attend here.