Back
Bertarelli Programme in Marine Science
In 2017, the Bertarelli Foundation announced its new programme for marine science in the British Indian Ocean Territory (BIOT).
The Bertarelli Programme in Marine Science builds on a series of expeditions, workshops and strategic plans to create a vision for the BIOT Marine Protected Area (MPA) as a global exemplar of science and conservation activities working to support effective management.
The programme will run from 2017 to 2021 and comprises a team of 50 researchers from 14 institutions worldwide coordinated by the Zoological Society of London and supported by a $12 million investment from the Bertarelli Foundation.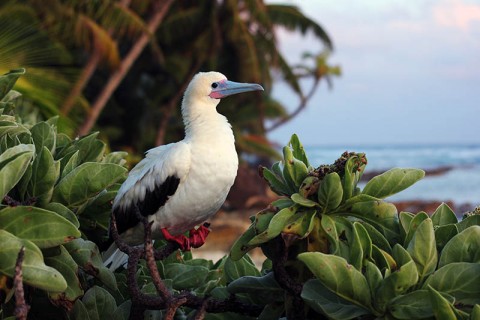 Working with the British Indian Ocean Territory Administration, this highly collaborative programme aims to research and improve our understanding of how best to protect the environment in BIOT from the open ocean to the reefs and islands.
The projects will investigate a wide range of themes from ecology, role and behaviour of key sentinel species such as sharks, turtle and seabirds to the impacts of illegal, unreported and unregulated (IUU) fishing on the BIOT MPA.
This research will be critical in helping to understand the protection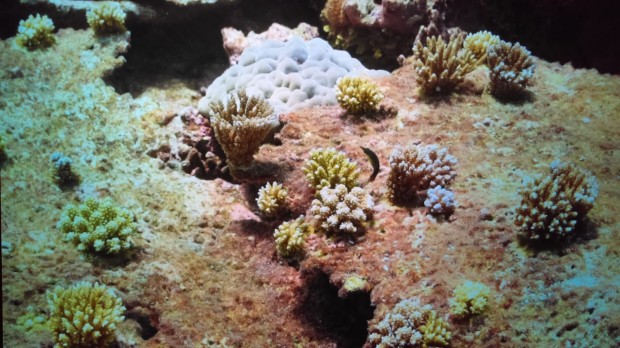 provided by large, remote MPAs like BIOT, the impact they have on the health of the ocean and how best we can protect the marine environment into the future.
------------------
Images: Top right, March 2018. Tagging reef sharks from a boat (c) David Curnick. Middle right, December 2016, Red-footed Booby, (c) Jon Slayer. Bottom right, April 2018, new Coral recruits post bleaching (c) David Bayley.